Binc, celebrating its 8th year, is our Junior Modern/Jazz dance company for high school
students.
As with Surge and Baby BINC this is an invitation only opportunity for more serious
minded dancers.
Binc has most recently been seen at First Friday Main Line, the Philadelphia
Fringe Festival, lecture/demonstrations at area high schools and as guest artists at a number
of DaBoom Tap Company's dance concerts.
We are looking for more performance opportunities for
these lovely dancers as their material is highly athletic, diverse and emotive.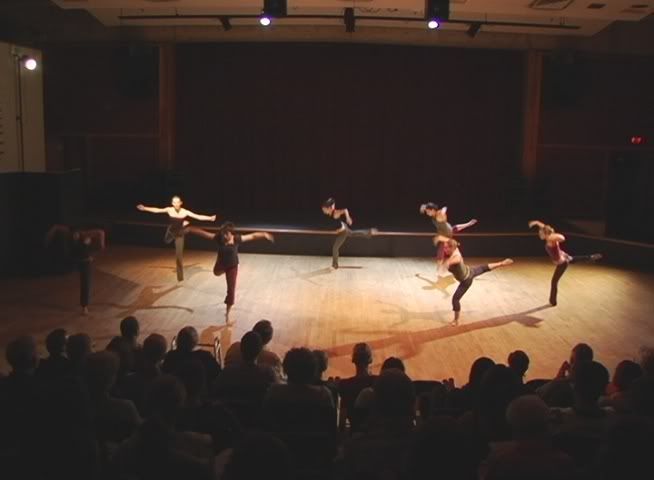 BINC performing at the 2006 Indigenous Pitch Philadelphia Fringe Festival show